This morning I thought I'd make something a little different for Rachel and I. Cheesy Mushroom Omelettes
The ingredients: Kerrygold Butter, Boursin, Farm raised happy chicken eggs, Baby portobello mushrooms, Organic whole milk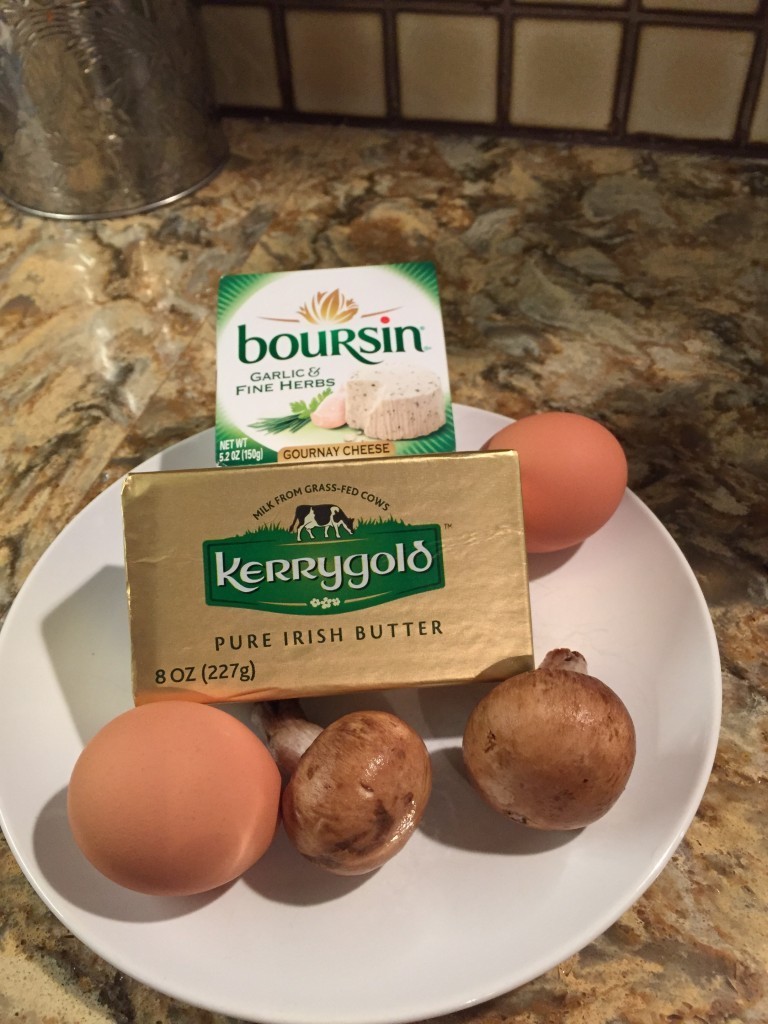 First I washed and then cut the mushrooms, got the pan hot, added a tablespoon of butter, and then tossed the mushrooms in there and let them simmer down a bit. I set them aside and got to work on the eggs.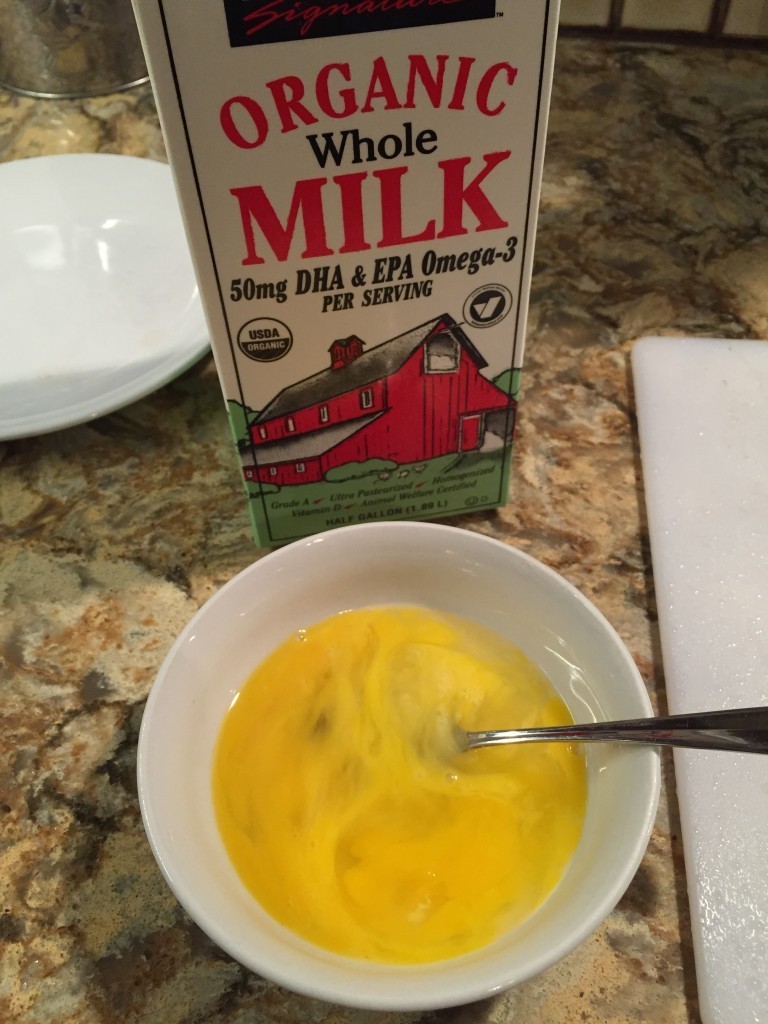 Two eggs, and about a tablespoon or so of milk. I don't know. I didn't measure. Just wing it. Err on the side of not too much.
Get the pan hot, add a tablespoon of butter and let that melt and coat the pan. Make sure the pan is HOT and then add the eggs mixture. Don't let it just sit there, use a rubber spatula to lift up parts of it to let the rest run under what you have lifted; repeat all around until doneish. This goes quick so FOCUS!
Once it's pretty well done remove from heat and fold a little over, add some cheese and mushrooms, fold more, repeat until it's completely folded. Then slide that off onto a plate, add a little more cheese on top because YOLO. Also, cheese. [nods to self] and viola! Enjoy!