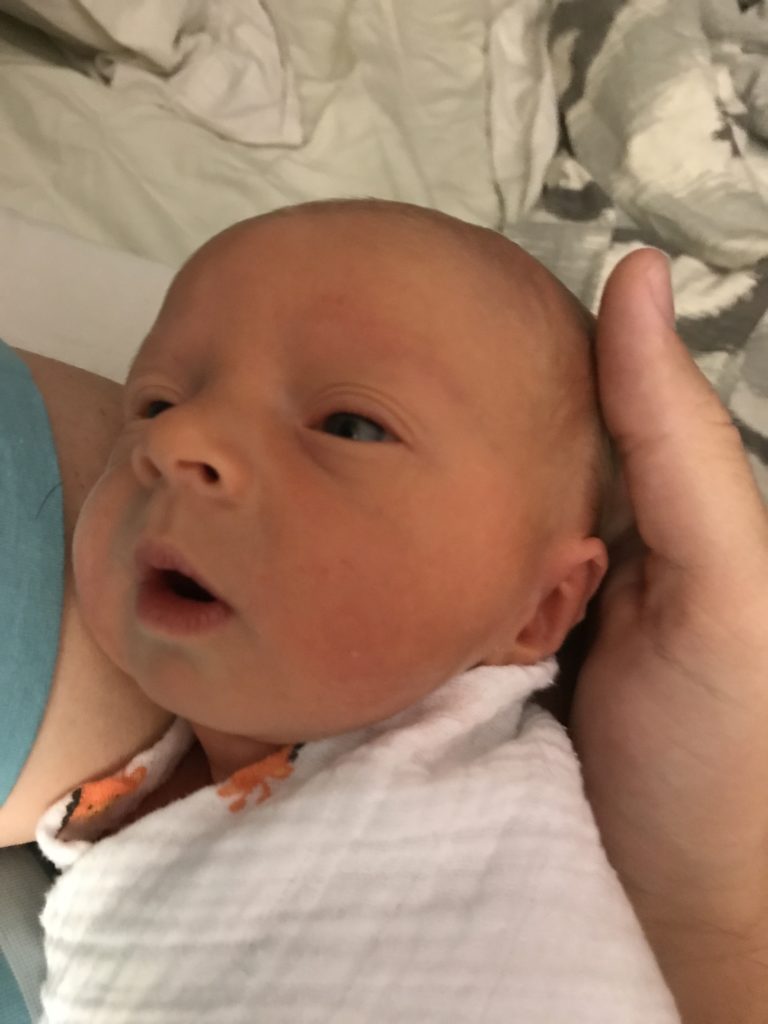 This birthday is a unique one. Today I get to celebrate with my son thanks to my beautiful bride. I could not have asked for a better way to spend the day and am so blessed I'm having trouble keeping it all together. This morning after we got him cleaned up and fed we all snuggled in bed. I've climbed 14,000+ ft peaks in Colorado, gone whitewater rafting, jumped out of a perfectly good airplane, but this was much more awesome and fulfilling.
I'm so thankful for all that has gone well even though it was not at all our plan. I'm thankful we didn't need to take Micah to the NICU. I'm thankful that Rachel didn't need a C-Section. I'm thankful no one needs to be on medication. I'm thankful our little dude is doing so well and is growing, he's only been hanging out with us for five days and he is already looking different and thriving. It's really amazing to see the changes happening so quickly.
I'm thankful for the hospital staff, our midwife, our doctor, and the three nurses (Maggie, Sam, and Rachel) that took care of us during our 73 and 1/2 hours of being in the hospital. I'm very thankful for Kelly, our doula, who talked me off a ledge more often than I'd like to admit. They all helped make the best of a stressful and unexpected situation. he's a little early
I'm especially thankful to our friends and family that prayed for Rachel and Bean (that's the name we gave the bébé before we knew the gender.). Our pastors, Scott, Jason, and Aaron. You guys… things were not looking so good for a while there and twenty minutes after I reached out to y'all… well we're all here and healthy today so thank you and praise God!
So today I have a lot that I'm thankful for. I cannot fully express with words how in love with Rachel I am or how proud I am of her. She is so strong and brave and loving. English sucks at this. I feel like I should write a program to better explain this but that wouldn't cut it either. Sorry, I'm a software engineer, deal with it. Rachel is truly amazing and I am so blessed to be her husband.
Thank you for all the best wishes and congratulations and happy birthday posts. I really appreciate them. I might not be super quick to respond to things now though, I'm a little focused on our little dude and getting into the swing of things in my new role.
Cheers, we'll see you around