TO HONOR NEIL ARMSTRONG, OBAMA POSTS PHOTO OF HIMSELF
The thing that most bothers me about Barack Obama is his unearned narcissism. His smugness and arrogance are beyond the ability of science to measure. I don't mind someone being a bit cocky or even arrogant, IF they have the accomplishments and achievements to back up the attitude.
Obama's greatest achievement, though, is creating his own personal narrative. He is his own personal touchstone. Even when honoring a great American hero, Obama can't help but thrust himself into the event.
Obama took to his tumblr page to offer a tribute to Neil Armstrong. The words–two sentences–are fine in a generic politician way. But, Obama being Obama, he injected himself into the tribute. He included a photo, not of Armstrong or the iconic step onto the lunar surface, but of himself, gazing up at the moon.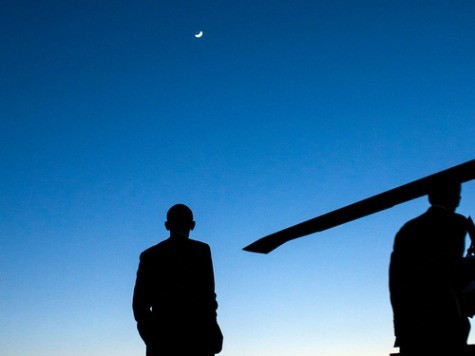 What an arrogant SCOAMF.